Neighbors react to downtown security updates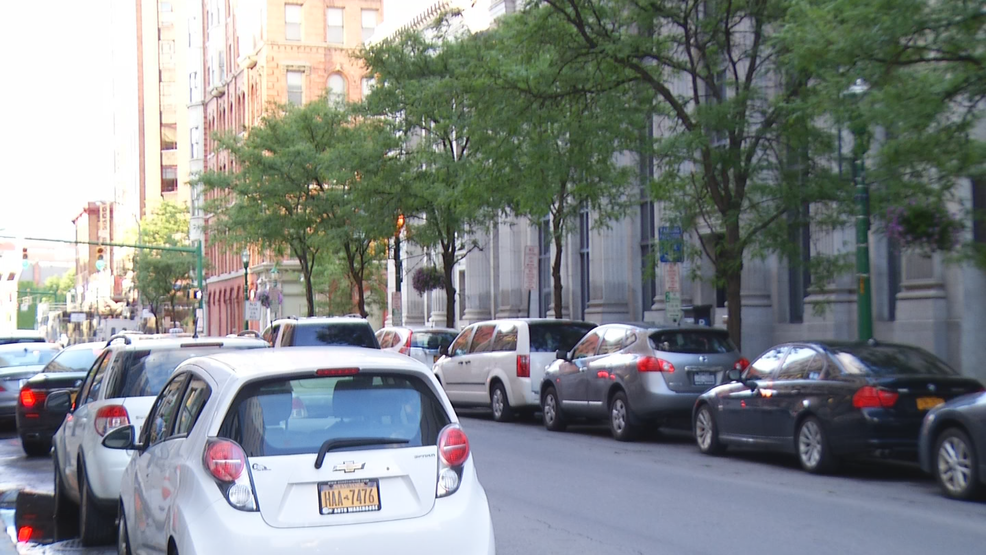 SYRACUSE, NY -- A New push to keep the streets of Syracuse safe around the clock.
A surge in development over the past few years means more neighbors moving downtown.
Now, the Syracuse Industrial Development Agency, SIDA, is shelling out more than $200, 000 for safety upgrades.
$70,000 will pay for cameras on the south end of downtown to deter drug activity, $113,000 will extend security patrols to evenings and weekends, and $30,000 will fun weekend clean up crews.
Clinton Square is one area where more people are taking a walk in the evening, after many businesses close. The Downtown Committee wants to be sure people feel safe, so we went to neighbors who live here to see how they feel about this new push.
Between old buildings transformed into new apartments and the newly renovated Hotel Syracuse, there's no question that downtown Syracuse is seeing improvements.
Patrick Kohlitz has lived in merchants commons for the past two years and says there's so much to love about living here.

"There are so many bars and restaurants that have opened up within the past few years," added Kohlitz.
Kohlitz says downtown syracuse has undergone a huge transformation- which makes him feel comfortable calling these streets his home.

"I've never felt unsafe, I think it's like anywhere else there are certain places where you don't want to be in the middle of the night, you know especially if you are a female, but generally throughout the day there is a lot of traffic and even at night I also feel safe, and at night with my friends," explained Kohlitz.
Chandru Ravindran just moved to icon tower a few months ago- he says it's a hit or miss here...There are times when it's not the best to go out alone.

"That's my only issue here is that sometimes when my wife's out here alone she comes back and tells me stories about how some people come and harassing her," said Ravindran.

He also added this new push to add more security cameras and increase Syracuse downtown patrol officers is a good thing.

" Having cameras and having someone watching over or monitoring would be helpful for that because it is inconvenient and scary at times," added Ravindran.
Other neighbors said this step up in security could help bring more people downtown and reassure them about the safety of the area.
Unmute