Dozens rally in Syracuse to protest decision to leave Paris climate accord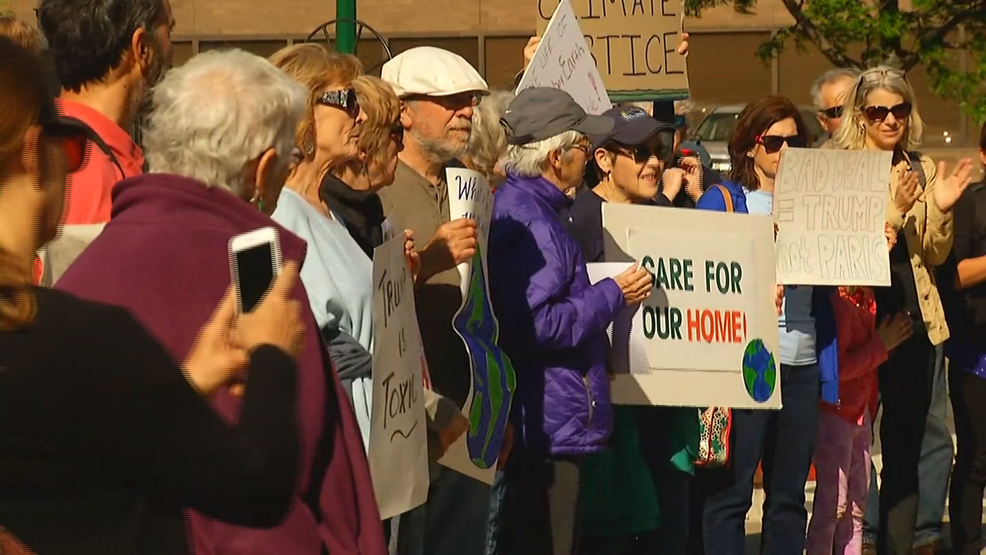 SYRACUSE, N.Y. —
Following President Donald Trump's decision to pull the United States out of the Paris climate accord, dozens of Central New Yorkers took part in what they billed as an emergency rally to protest the decision in Syracuse.
They say they believe it's now up to citizens to push toward actions that will reduce emissions and improve sustainability.

One person we spoke with called the move "a crime against the next generation." Governor Andrew Cuomo, a Democrat, has also come out against the president's move, saying this will have devastating repercussions for the country and our planet.
But some are in favor of the president pulling the U.S. out of the agreement. Representative Tom Reed (R - NY 23) supports the president's actions, saying we all care about clean air and water, but it's not fair to put impractical and unrealistic burdens on farmers and businesses.
SEE ALSO | What they're saying: CNY politicians react to withdrawal from Paris climate accord
And Americans for Limited Government says the agreement would be a bad economic deal for the U.S.
But the people who showed up to the rally believe the U.S. economy could actually take a big hit by withdrawing.
"It makes us look extremely bad. It also gives world leadership to countries like China and we're losing out in terms of technological development. Solar, wind turbines, so many of those are produced in China right now. You know it's a growing industry around the world," said Peter Wirth.

Representative John Katko (R - NY 24) put out a statement supporting the withdrawal as well, saying the agreement put "U.S. workers at a significant disadvantage to their foreign counterparts." That said, he also called for reducing greenhouse gas emissions and said he supports renewable energy.
Unmute